Interested in yoga this spring, but don't see any classes that work with your schedule?
We will be offering two different types of yoga playgroups this spring: indoor playgroups and outdoor playgroups! The minimum commitment for a yoga playgroup is 3 weeks.
Indoor Playgroups - Gather a group of up to 4 children, pick an apartment or playspace and choose your preferred 45 minute timeslot. Then, shoot an email to lilyogisnyc@gmail.com for further information on pricing and details.
Outdoor Playgroups - Beginning in April we will begin to host yoga playgroups in Central Park. We currently have 3 locations in Central Park: one on 77th and 5th ave across from the James Michael Levin Playground, one on 85th and CPW across from the Mariner Playground and one on 67th street and CPW between the Tots Playground and Sheep Meadow. If you are interested in hosting a yoga playgroup in Central Park you will need to have a group of at least 4 children, a preferred 45 minute timeslot and a preferred location in the park. Once you have this information send an email to lilyogisnyc@gmail.com for further details on pricing and information.

Special Needs Playgroups - Lil' Yogis NYC now offers personalized yoga classes for children with special needs! These classes are best in the form of yoga playgroups. If you have a group of up to 3 children with special needs we would love to come host a yoga playgroup in an apartment or playspace of your choosing! Alternatively, we have several locations in Central Park where we can host the playgroups. If you are interested in hosting a playgroup for your child please send an email to lilyogisnyc@gmail.com

NOTE: We are willing to travel to other locations in the park as well so if you have a different location in mind let us know and we will see if we can get a Park Permit for the desired location.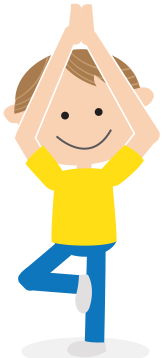 Welcome
Lil' Yogis NYC is a children's yoga and fitness company designed to help children develop better physical awareness...

School Programs
Lil' Yogis NYC offers yoga in the classroom for grades pre-K -12 in schools throughout New York City. We will also come to any Special Needs School to host a yoga class in the classroom or during the Physical Education period.